Ausstellung, Filme, Fotoserien, Partys.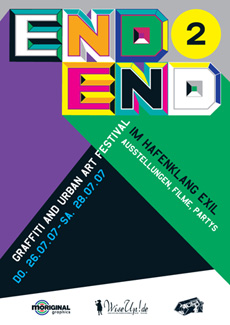 Ausstellung vom 26.07. bis 28.07. mit:
FUNK25, Tofu, Piraterie, Mindfuck, Gleisromantik e.V., ERIC, Philipp Kabbe, AUGE, ANUS, WER 1, DEKAN, F. RIDGE, 1010, Triangel Boys, GLAZE, ZAK, EZAY, EINZ, EMYR 1, MACER, HASER, OBELISK, NEO, Heiß, Bee, Minusculenook, Graphic Airlines, Volcanic Mammoth, Straefling, SL&uuml, Elffriede, Thekla, DephToy, Markus Schäfer, Ambosoner, Le Bidule, Drops, Achmed, Holzweg, C.I.A.lex, Oliver Bernhardt/True School Photography, Thomas Judisch.
TPL, UGLZ, RS, COS, AFC, END, HK, OBS, BIRDSF, DFK, Punx Not Dead, GLUE SCHOOL, Pinkel Crew.
LINKS KÜNSTLER:
Bee:
birgitwudtke.net
Holzweg:
myspace.com/pyramidenmann
Thomas Judisch:
myspace.com/didder81
Piraterie:
myspace.com/lospiratoz
TxMx:
myspace.com/txmx2
Thekla:
theklarickert.de
Flshbx:
flshbx.de
Graphicairlines:
graphicairlines.com
Philipp Kabbe:
philippkabbe.de
Minusculenook:
minusculenook.com
Glaze:
myspace.com/glaze_one
Obelisk:
myobelisk.com
Oliver:
ollimages.net
True School Photography:
contrasting.it
Elffriede:
elffriede.net
Le Bidule:
bidule bei flickr
Volcanic Mammoth:
pangb.hk
Markus Schäfer:
chunkymaggots.de
Ezay:
myspace.com/ezayone
Kim:
artikel bei netzeitung.de
Funk25:
funk25.net
LINKS FILME:
www.awallisascreen.com
www.richardschwarz.com
www.wholetrain.com
www.bombthesystem.com
www.nextthemovie.com
dirty handz
antiheroes del graff
überdose unterwegs
LINKS DJs/LIVE ACTS:
Istari Lasterfahrer:
myspace.com/istarilasterfahrer
Captain Gips:
captaingips.com
56 Boys:
myspace.com/fiftysixboys
Funky Cool Martina:
myspace.com/funkycoolmartina
Gene Galaxo:
myspace.com/genegalaxo
Schlechta Umgang:
myspace.com/schlechtaumgang
Vinylizer:
vinylizer.net
Drumbule:
drumbule.de
DJ Frankee:
myspace.com/stromerakadjfrankee
Phokus:
myspace.com/ph0kus
PROGRAMM:
DONNERSTAG 26.07.2007:
Ab 18 Uhr im Goldenen Salon: HipHop, Reggae/Dancehall und Dubstep mit Sisterhood & Beaware (WiseUp!), Under Pressure Soundsystem, Roots Commandment und Ameise. Live-Siebdrucken mit der FLSHBX.
Ab 19 Uhr "Graffiti Bremen" (DE 2006, 60 min), "Hamburg Metal" (DE 2001, 40 min), "Hamburg Graffiti Film" (DE 1998, Ausschnitt von 80 min). Parallel im Foyer Foto-Serien/ Slide Shows: Wände & Züge (AFC, END & OBS).
Draußen ab 18 Uhr: Grillen mit Benni Bo.
Eintritt: 3 Euro
FREITAG 27.07. 2007:
Ab 16 Uhr: End2End Allstars, Sister Hyde, Toniko. Live-Siebdrucken mit der FLSHBX.
Ab 19 Uhr: Kurzfilme von Richard Schwarz, "Wholetrain" (DE 2005, 83 min) & "Bomb The System" (USA 2003, 91 min). Parallel Fotoserien: Hong Kong Streetart, Streetart Neapel, Barcelona & Hamburg von TxMx, Funk25.
Ab 23 Uhr HipHop, DnB, Jungle, Dubstep und Grime auf zwei Floors mit 1,2B3 (RedlightRockers), Gene Galaxo (Galaxo Gang), SDAG (Fingerprints), der Vinylizer (BTTB), Istari Lasterfahrer (Sozialistischer-Plattenbau.org), DJ Frankee (NXT-LVL/30 Cycles), Phokus (NXT-LVL/MG77rec.), MC Mindfuck (NXT-LVL/KC), Goodfella (Dunkelbunt/Digital Skillz), Benni Bo (Drumbule).
Draußen ab 22 Uhr: Urbaner Kurzfilm-Rundgang mit A Wall Is A Screen.
Eintritt: 6 Euro
SAMSTAG 28.07. 2007:
Ab 16 Uhr: Beaware (WiseUp!), Monti (Wildstylz of Rap), El Bufonk & Defy (Homerun HiFi). Live-Siebdrucken mit der FLSHBX.
Ab 19 Uhr: "antiHEROES del Graff" (ES 2006, 27 min), Siblingua & überdose.de Unterwegs (DE 2006, 15 min), "Next" (CA 2006, 95 min), "Dirty Handz 3" (FR 2006, 78 min). Parallel Fotoserien im Foyer: Running Steel, Blackbook History & Oldskool Bites. Wall-Evolution mit TPL, True School Photography.
Ab 23 Uhr auf zwei Floors Sneaker Dance - HipHop Don´t Stop mit PNDJ Hooker, Funky Cool Martina & Miss Dance A Lot, June Gemini (DontStopUz/NoTVRaps), End2End Allstars. Live: Captain Gips, 56 Boys, Laas Unltd., Schlechta Umgang.
Eintritt: 6 Euro
Hier k&oumnnt ihr euch die Fotos vom letzten Jahr anschauen:
End2End Fotos
***************************************************
II. Graffiti-Filmfest
Videos und Filme zu HipHop und Urban Art
HAMBURG 02.-08. JUNI 2006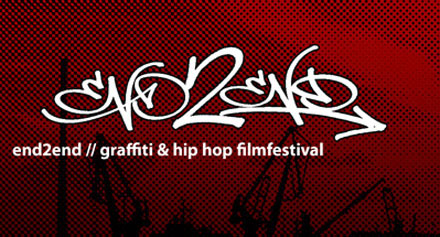 Graffiti ist sowohl für Aktive, als auch für viele andere Großstadt-Akteure Ausdruck eines urbanen Lebensgefühls. So kann eine Stadt auf verschiedene Weisen wahrgenommen oder kartografiert werden, so auch durch Symbole und Kalligrafien, Graffiti oder Streetart. Während uns der moderne Alltag mit Werbung und Vorschriften, Zeichen und Buchstaben überflutet, schrumpfen die für die Öffentlichkeit nutzbaren Räume inflationär. In wachsenden Städten wird Raum zu einer wertvollen und umkämpften Resource. Die M&oumglichkeit zur Gestaltung von Lebensraum beeinflusst auch unser Freiheitsgefühl und unsere Lebensqualität. Im urbanen Raum häufen sich prekäre Lebensituationen und Einzelschicksale werden zu anonymen Massenphänomenen.
mehr Pressetext
END2END-KINO: 05.-08. Juni 2006 @ 3001-Kino

Kino-Programm

FILME - Deutsch/English:

United Nations Of HipHop, Senegal 2005, 10min

MODE 2 - FR 2005, 26min

Hamburg Graffiti - 100 min, D 2005

Magic Colorz, D 2005, 12min

Ostories, D 2005, 30min

Graffiti in Berlin, D 2005, 70min

Oscar, AR 2004, 60min

Bling Bling, D 2001, 62min

CubaBrasil, D 2004, 63 min

Inside-Outside, DK 2005, 60 min

Unlike A different Type, D 2005, 6min

Ugly Tour Bukarest, D 2005, 10 min

Sweet Dreams, D 2005, 90min

Mixtress X, USA 2005, 70min

Just To Get A Rep, USA/UK 2004, 58 min

All Power To The People, USA 1996, 115 min

Copy & Paste, D 2006, 8 min

Bogota, Muro y Palabra, CO 2005, 40min

Kroonjuwelen, NL 2006, 70min

Rash, AUS 2005, 73min

Scene Not Heard, USA 2005, 45 min

Dancing King, D 2006, 6min

Redder Than Red, D/USA 2005, 17 min

Writers, FR 2003, 90min

Hartmops 1, D 2005, 9min

Moebius 17, D 2004, 60 min

Real Moebius Hardcore, D 2005, 30 min

Subway Stories, SE 2005, 55min

Quality Control 3, CZ 2005, 45 min

www.3001-kino.de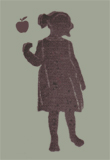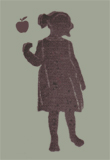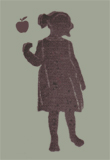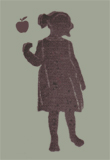 AUSSTELLUNG 02.- 07. Juni @ LINDA:

Streetstyles, Foto-Serien, Slide-Shows, Lectures, Filme, DJs.
Mit: Funk25, Mindfuck, Neo, User, Speed, Glue School, Piratos, DFK, UGLZ, AFC, END, GMS, RS, Motiv, Freeze, 56K, Deftoy, Thekla, Grimm, Humanifree, Obelisk, Straefling, Einz, Kirk, Anus One, slü, Sensai-Photography, Bee, Euphrat & Tegres, Jazzstylecorner, Graffitimuseum Berlin.
Musik: DJ SDAG, Anti Tone, Genegalaxo, Flashdance, Phokus, Frankee, Maya, DJ Beat'sam, istari, julia, Benni Bo, Achtern & Le Fou, Rock n Rosa, Sister Hyde - und die Weekly Operation Rotation: Back To The Basics, Freeakquencies, WiseUp, Asio Overload!
Programm-Linda
www.chezlinda.com
END2END-PARTY: 08. Juni @ Hafenklang:
Großlig;e Elbstr. 84 - ab 20 Uhr auf zwei Floors
DJs: Ameise DJ-Team, Drumbule Beef-Crew, Under Pressure Allstars
Live: Mad Max & Stöcker Stereo, Pimps im Park feat. Meista O, Grime-Session mit Phokus & Mindfuck
www.hafenklang.org
See U there!